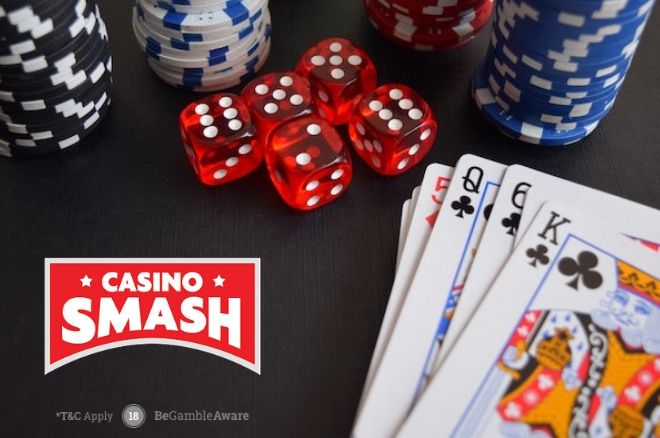 Top 10 Tips for Winning at Blackjack
Discover our blackjack strategy guide and hit the tables with the best blackjack winning tips on the Net. From beginner to pro in one day with the only strategy that works! Unless you...
Blackjack is by far one of the most popular games in the online casino world, and years of development made its virtual version as thrilling and enjoyable as the one millions of gamblers play every day in brick-and-mortar casino rooms.
If you have in mind to join the crowd and hit the online blackjack tables to have some fun and win some bucks, make sure you do not miss any of our basic blackjack strategy tips.
Because, for how easy blackjack rules can seem to be, the real key for winning at blackjack lies in mastering the perfect strategy in every moment of the game.
#1. Choose your casino room – wisely
Choosing the right online casino room for your blackjack games is one of the most important steps for turning yourself into a winning player, as a wise choice can significantly increment – or reduce – your chance of living the table with profits.
It might sound as a silly metaphor, but you could see it like this: picking a casino room is a bit like choosing a club in Las Vegas or a tapas bar in the streets of Barcelona. They all look nice, shiny and fun – but only few of them will really offer you something special. What really matters for you to play and win at blackjack is the value you get for your money from the casino of your choice, and that translates into the bonuses you will be awarded with after your sign up.
So, before choosing a room, get familiar with bonuses and promos offered by the different rooms and go for the one that you feel is offering the best conditions for your game. This way you will be able to get the most out of your deposit and increase your chances of victory at the blackjack table.
#2. Make sure you know how to play
The easiest way to lose money playing blackjack is to do so not having clear how the game works. Rules, strategy, insurance and table limits are all concepts you should be familiar with before sitting at the table and not after – unless you did not decide to play for giving away some free money to the casino.
If you have never played blackjack before and all you know is that you should aim to get 21 with your cards, you should consider trying out some of the free blackjack options offered by most of the online casino rooms out there. Open an account, have a look around and then start playing at the table using only the "virtual money" offered by the casino.
Remember: the first secret for winning at blackjack is not to lose your money. And playing for free you will get the chance of learning the game by playing it… without this costing you a single cent. Could it get any better?
#3. Set your limits and stick to those
Once you are ready to play, try setting in advance the amount of money you are willing to play and try sticking to your decision throughout the game. It will be easy doing so when you will be winning your blackjack hands but it will be hard (yet, helpful) when you will find yourself not hitting the cards you want.
Make this a cold-minded choice and you will be thankful when you will see how it will help you not falling into the trap of betting a little more than needed on a hand that you "felt" was the right one. For setting your betting limit, follow this rule of thumb: the amount you will be betting should always be high enough for make you not want to lose it, but also low enough not to cause you any trouble in case of loss.
#4. Choose the right table for your games
The fourth of our blackjack winning tips is again a very practical one that you should consider after setting the limit of the bets you are willing to invest in the game. Once chosen the casino room that gives the best value to your money, head to its blackjack section from the lobby and start checking the limits offered by all the different table available.
If you are there to play and to enjoy it, try not to go for a too expensive table that would eat most of your budget in few blackjack hands but sit at the table offering bets that are around 5% of the roll you decided to play. Doing this you will guarantee yourself a longer gaming experience and, consequently, an higher chance of scoring some good winnings.
#5. Choosing the bets: this is when you should hit
Halfway through our small guide for winning at blackjack we finally are ready to see some action…and to share with you some tips you will soon be thankful for. Because, after all, things get cool only after the first cards are dealt.
As a general rule, you should try to remember that hit is a smart choice when:
you have a total of 8 or 12 – 16 while the dealer's open card is 7, 8, 9, 10 or an Ace;
you have a total of 11 and the dealer's open card is an Ace;
you have a total of 10 and the dealer's open card is a 10;
you have a total of 9 and the dealer's open card is a 7,8 or 9.
#6. Choosing the bets: this is when you should double
Although you might find some blackjack strategy guides pushing you to double any time your hand totals 10, here we decided to go for a "safe play" and minimize the risk of losses at the table. In this sense, our advice is to double when:
you have a total of 9 and the dealer's open card is a 3,4 or a 5;
you have a total of 11 and the dealer does not have an Ace as open card;
you have a total of 10 and the dealer does not have an Ace or a 10 as open card.
#7. Choosing the bets: this is when you should stand
With a bit of luck, you might be immediately dealt with the cards you need to win. So, if you are not sure you are able to recognize them when they come – here's when you should stand:
you have a total of 13 or more while the dealer has a 6 or a lower card face up;
you have a total of 17 or more.
#8. Choosing the bets: this is when you should Split
Splitting is a powerful choice blackjack players have as, by doing it at the right moment and with the right cards, it can easily double their winnings putting the dealer on a dangerous spot. As a rule of thumb, again, you should consider to Split your hand when:
you are dealt Aces;
you are dealt 8s;
you are dealt 6s or 7s and the dealer's open card is 2-6;
you are dealt 2s or 3s and the dealer's open card is 4-7.
#9. Consider using a betting strategy
As most of the casino games, also online blackjack can be played using a specific betting strategy for increasing the chance of leaving the table with more money than you started with. Betting system as Paroli, Martingale and Fibonacci are all based on mathematical progressions that should help you recovering your losses and winning at the game by working on the amount of your bets as much as on the cards you get from the dealer.
Although they give a great help to blackjack players, they are all too tailored to specific bankrolls and bankroll management strategies for us to suggest one of the others.
Hence, here, our suggestion is to go through all of them and try adopting the blackjack strategy that suits your limit best.
#10. Remember: it's all about fun
Nobody likes to lose as no one plays for just throwing money out of the window – this is clear. But playing blackjack with the urge of winning money is never a good idea, as this can cause that kind of dangerous frustration that often lead to inconsiderate bets.
So, when you sit at the blackjack table, make sure you do it with the right spirit and enjoy the game for the fun it offers. Do this, use our tips and you will see: winning at blackjack could not be any easier!
Disclaimer: Gambling is a game of chance and there's no sure-fire formula that guarantee winnings. You can improve your winning chances by using the right in-game strategies but there is no way to predict when a machine or a Casino game is going to pay. Also, this page contains affiliate links. If you click through and play, we might earn a commission. That's what allow us to keep CasinoSmash free and bring you the best online Casino bonuses!