EXPOSED! New Footage Confirms Donald Trump's Ties to The Mob

A new video seems to confirm ties between Donald Trump and mobster Robert LiButti.
According to Yahoo News, the footage shows Trump "standing alongside LiButti in the front row of a 1988 "WrestleMania" match in Atlantic City, N.J."
The candidate's campaign manager Hope Hicks called that an innocent coincidence but LiButti's daughter, Edith Creamer offered a completely different version of the story. One that could seriously complicate Trump's attempt to move to the White House.
I like Trump, but it pisses me off that he denies knowing my father. Edith Creamer
"We were his guests," Creamer told Yahoo News as she confirmed that Trump and the mobster attended the event together as two good friends would do.
"Of course he knew him," Creamer said as she spoke about the relationship Trump had with her father. "I flew in the [Trump] helicopter with [Trump's then wife] Ivana and the kids. My dad flew it up and down [to Atlantic City]," she continued.
"My 35th birthday party was at the Plaza, and Donald was there. After the party, we went on his boat, his big yacht. I like Trump, but it pisses me off that he denies knowing my father. That hurts me."
Allegations about Trump's vicinity to several members of the Mob are nothing new and have been covered already here on CasinoSmash.
In an article titled Racism, Mobsters, And Fines: How Donald Trump Ran The Casino Business, we discussed the unusual relationship that existed between Trump and LiButti when the latter was already known for being a blunt racist and tied to John Gotti, the Italian-American mobster boss from the Gambino Family.
As the article reports, LiButti "had a longtime relationship with Donald Trump that included gambling millions of dollars at one of his casinos, flying on his helicopter and partying aboard his private yacht."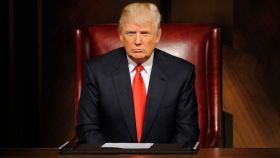 Click here to watch the video on Yahoo News.
Disclaimer: Gambling is a game of chance and there's no sure-fire formula that guarantee winnings. You can improve your winning chances by using the right in-game strategies but there is no way to predict when a machine or a Casino game is going to pay. Also, this page contains affiliate links. If you click through and play, we might earn a commission. That's what allow us to keep CasinoSmash free and bring you the best online Casino bonuses!