3 Reasons to Join Slotomania (News Slots Included!)

What do you get if you download Slotomania?
Oh, only:
20,000 instant free coins
A new bonus every three hours
A huge selection of Slots - including new ones!
So, if you still don't have Slotomania on your phone yet, it's about time to set things right.
The app is getting more fun by the hour - thanks to new bonuses and games that constantly spice things up.
In this article, I'll introduce you to all the good stuff you'll get as soon as you download the Slotomania app to your Android or iPhone.
Let's Start with 20,000 Free Coins
Did you know that you don't need to buy any coins to have a blast at Slotomania?
No, really -
The app gives you 20,000 Slotomania free coins right after your registration. And these will last for quite a while, as Slotomania lets you bet as low as 50 coins per spin.
Even better -
With enough luck, you have the chance to increase your bankroll significantly. These are Casino games, after all!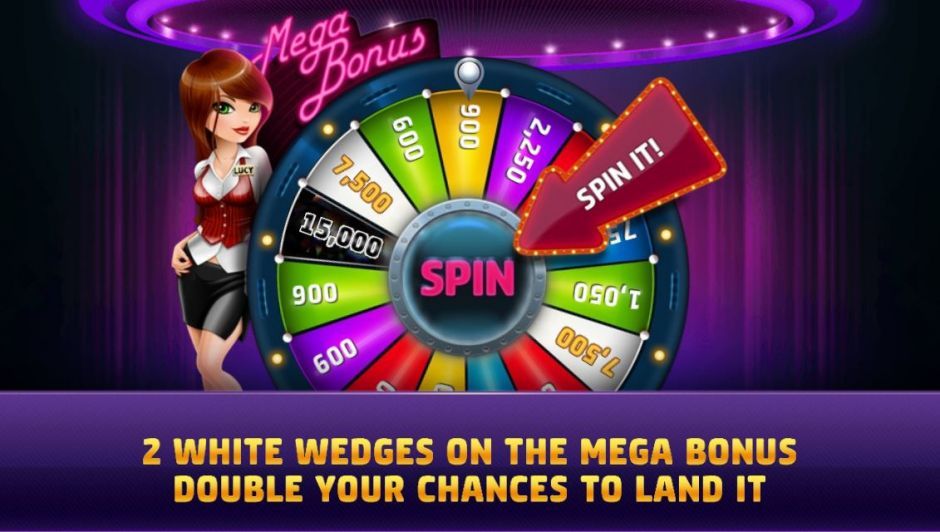 Don't Forget to Get More Free Coins!
If you thought that the Welcome Bonus is the only one at Slotomania - well, think again.
The app won't let you run out of coins that easily, as it offers plenty of bonuses to keep your account full.
For example (and this is my favorite bonus), you get a batch of extra coins every three hours. You don't even need to do anything for it - just log in as soon as the time's up and get what's rightfully yours.
Occasionally, Slotomania will give you other special bonuses, like Mega Bonus Wheel or Lotto Bonus.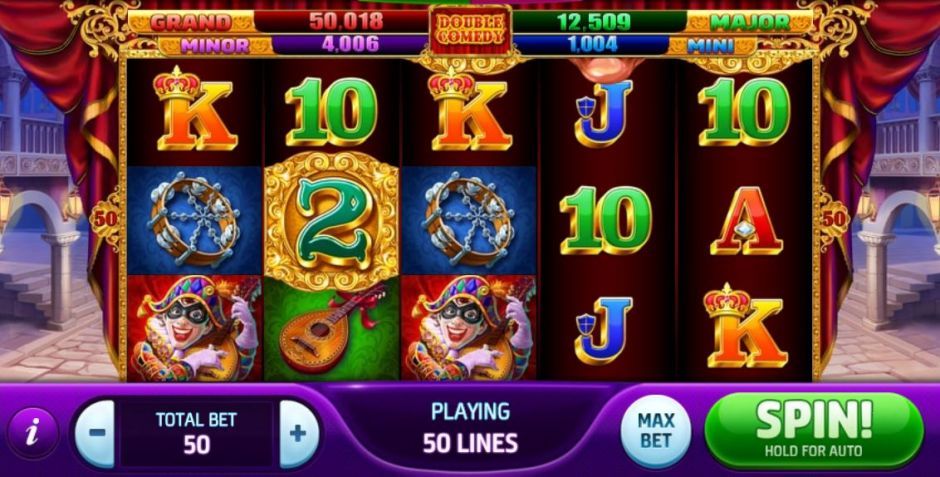 Play Double Comedy and Other New Games
Even though you have to level up in order to unlock Slots, Slotomania constantly releases new free Slot machines that you can enjoy at any level.
And this month's special is called Double Comedy, a game themed around Italian carnival masks.
It's one of the most beautiful Slots I've ever played, and you should definitely give it a go.
By the way -
There's yet another new Slot coming soon at Slotomania, and it's called Robin Hood's Hoard.
Keep your eyes peeled for its imminent release!
Disclaimer: Gambling is a game of chance and there's no sure-fire formula that guarantee winnings. You can improve your winning chances by using the right in-game strategies but there is no way to predict when a machine or a Casino game is going to pay. Also, this page contains affiliate links. If you click through and play, we might earn a commission. That's what allow us to keep CasinoSmash free and bring you the best online Casino bonuses!
Bonus info: terms and conditions apply to the offer. If something isn't clear, have a look at our review of Slotomania for the T&Cs in full. The offer on this article might have expired by the time you read it. Please refer to the review pages for the latest bonuses and promotions available.